Yellow Sapphires Gemstone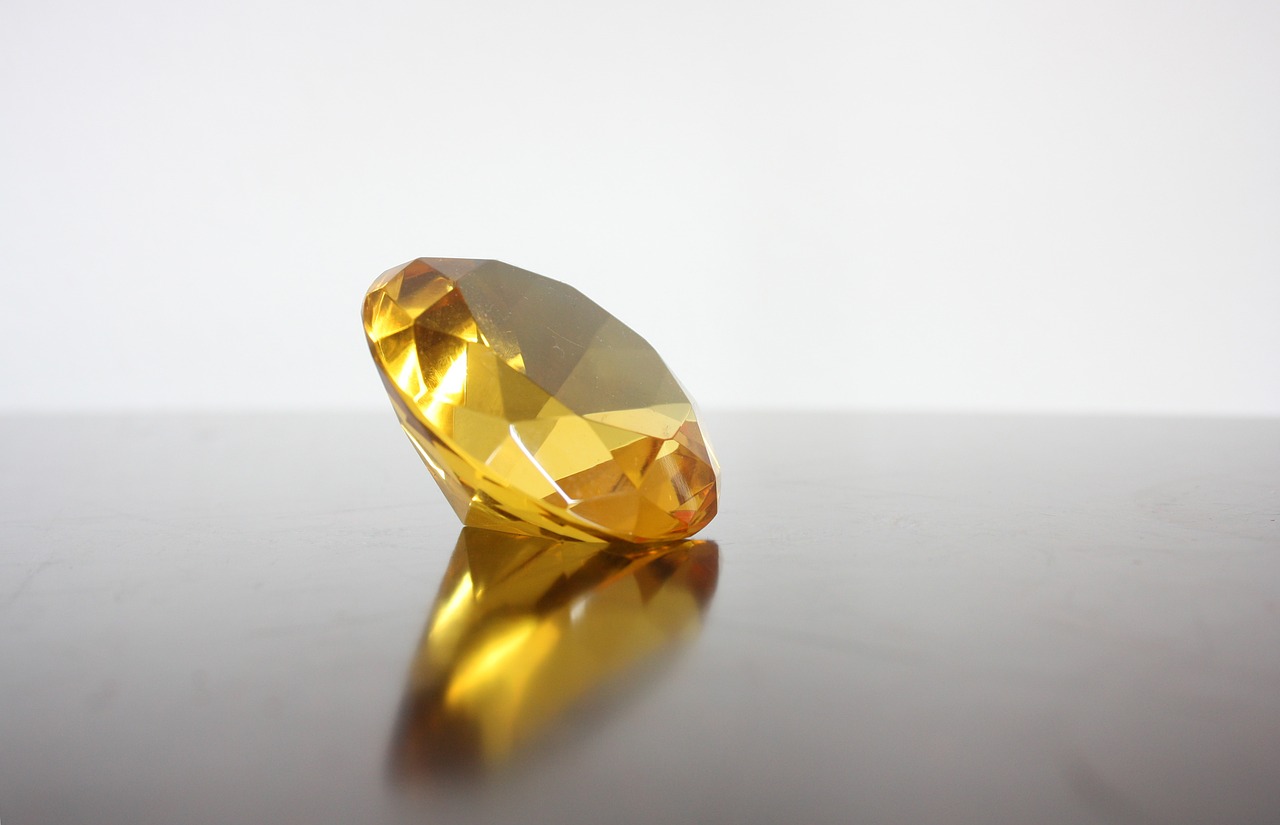 Yellow sapphire Gemstone, popularly known as the Jupiter stone, is mainly a gem of the corundum family. It is a twin gemstone of ruby and blue sapphire. It comes in a range of several shades such as golden, orange, and yellow. However, the lemon-yellow color is famous as the one with the highest quality. The color of yellow sapphires is sourced in the presence of iron and titanium.
What are the benefits of putting on a yellow sapphire?
These gemstones are famous for doing wonders if the appropriate wearer wears them. Yellow sapphire is undoubtedly one of the most beneficial and popular stones among all the other Navratnas. There are a plethora of benefits that follow with a yellow sapphire gemstone. Some of them are listed below:
It helps improve the financial state of the wearer. It is believed that it brings in wealth, fame, good health, name, success, and honor.
It brings peace and prosperity. It is said that it ensures the continuation of the family.
It is also famous for its divine power and grace. It is considered one of the safest gemstones representing knowledge, health, wealth, loving relationships, and spiritual wisdom.
People who want to excel in the academic field are highly benefited by wearing a yellow sapphire.
It is trusted that people who struggle to find a match or struggle with marriage life get good results from this gemstone. It also unites lovers who are separated.
The wearer of yellow sapphire is generally benefited with wisdom, law, ethics, glory, mental peace, better behaviour, physical power, cleverness, intelligence, and long life.
People who suffer from illnesses like jaundice, liver problems, dyspepsia, tumors, skin troubles, cerebral congestion, flatulence, pancreas disorders, throat infection, etc., often get highly benefited after wearing a yellow sapphire.
Who should wear a yellow sapphire?
People who are wise and intelligent should definitely wear yellow sapphire. Thus, surgeons, writers, philosophers, teachers, speakers, scientists, and politicians are highly recommended to wear it. However, as we know, different "Lagna" brings multiple results. There are six ascendants who are highly recommended to wear the Jupiter stone, namely, Aries, Sagittarius, Pisces, Leo, Cancer, and Scorpio.
How to buy a yellow sapphire online?
The yellow sapphire or Jupiter stone, referred to as Pukhraj, is widely available in online and offline stores. The popularity of this gemstone makes its demand very high. You can buy a yellow sapphire just in the price range of INR 5000 to INR 70,000. Before you place an order for your yellow sapphire, take care of five things, namely, its carat, cut, clarity, carat weight, and its origin.
Conclusion
According to Vedic astrology, yellow sapphires were worn for blissful matrimony and professional prosperity. It is still one of the best-recognized gemstones for its endless benefits over the areas mentioned above. Our gemstones are weaved into rare pieces of wearable art with the help of expert craftsmanship. Our certified products have been trusted for more than decades. So, what exactly is stopping you from ordering a piece for yourself? Try our certified gemstones now!