Want to Buy Cats Eye Stone online?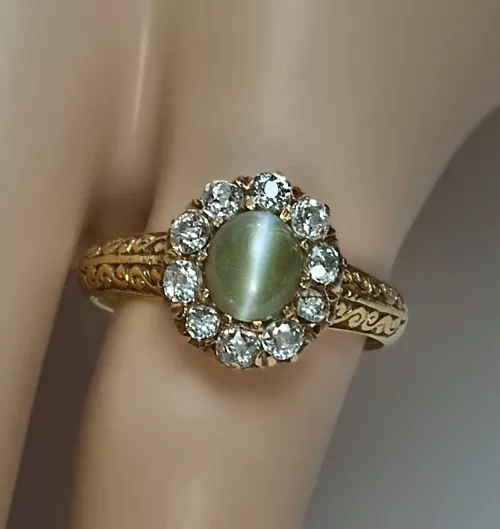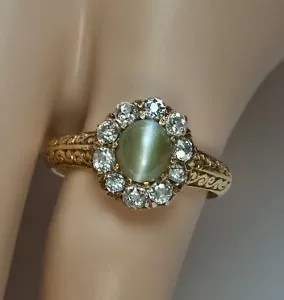 With its prominent resemblance to the eyes of a cat, a cat's eye stone is a precious gemstone renowned for its healing powers and the ability to enhance intellect and wisdom in a person. One can find the gemstone in varied color shades like grey, black, honey, and yellowish-grey. Being the gemstone of planet Ketu (the lifeless body of the darker planet "Rahu"), the gemstone eliminates the harmful impact of Rahu and Ketu from the wearer's life. Known by different names, such as Lehsunia, Vaiduria, and Chrysoberyl, they come from Brazil, Sri Lanka, and India.
Who Should Wear?
Astrologers recommend a cat's eye gemstone after completely examining a person's horoscope. Vedic Astrology associates the gemstone with the mythological planet "Ketu", and the gemstone repels the evil effects of the planet from a person's horoscope.
How to Wear Cats Eye Stone?
Cat's eye stone is a shining gemstone connected to the mythological dark planet Ketu. The cat's eye stone symbolizes the energies of the planet. To wear a cats eye stone, you need to follow significant rules.
Weight: The gemstone weight must be between 3 and 7 carats, which is the ideal weight.
Metal: Gold and silvers are ideal metals for wearing a cat's eye, as these metals generate the best outcomes.
Day and time: Tuesday, Thursday, and Saturday evenings of Krishna Paksha or Waxing Moon are ideal for wearing the gemstone.
Finger: Astrologers recommend wearing cats eye gemstone on the middle finger of the right hand, as it gives better results when worn on the finger.
Benefits of Cats Eye Stone
The wearer can experience cat's eye benefit throughout the Dasa or the severe phase of the planet Ketu.
Good health
Cat's eye gemstone has a positive impact on the wearer. People consider that sudden health-related issues that require big surgeries are the results of the bad effects of Ketu.
Improved professional life 
Cat's eye assists your business and professional life. It improves declining business and business risks. 
Increases wealth
Wearing a cat's eye progresses the wearer's assets and improves their financial status. 
Inner peace
People consider Ketu a religious and pure planet. One of the advantages of wearing a cat's eye gemstone is that it makes an individual feel content, detached from worldly desires, and involves in religiosity. 
Moreover, the cat's eye stone shields the wearer from road accidents, the envy of their foes, debts, poverty, and other sinister situations.
Contact us Now