Diamond Engagement Rings
Wedding rituals are undoubtedly exciting for everyone. So, how about adorning your special day with some expensive jewels? Of course, there is nothing better than having a diamond and platinum packed in the form of a ring specially designed for you. Thus, if you are intrigued by similar thoughts, you have landed at the right place.
If you are looking for platinum engagement rings, we have you. Our collections are stuffed with the best choices reserved only for you. However, if the doubts regarding why you should choose platinum for your diamond engagement ring concern you, keep reading!
Reasons to prefer platinum for engagement rings.
Platinum is recognized for its rarity and beauty. It is a symbol of unsurpassed prestige and quality. Thus, it is undoubtedly the best choice for your wedding engagement ring.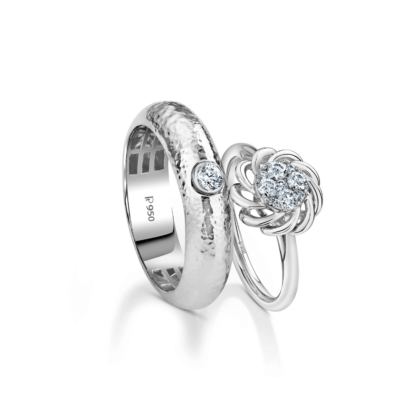 Its non-reactive properties and long-term durability make it a safe choice for something as promising and precious as a wedding ring.
The low reflection rate of platinum makes it the perfect canvas for the icy brilliance of diamonds.
A scratched platinum diamond engagement ring can be easily polished back to its former state without losing any of its original weight.
Platinum diamond engagement rings are the perfect choice for people who suffer from allergies or sensitive skin. This is because these rings don't contain any nickel, and they are completely hypoallergenic.
Platinum rings complement all skin tones, making them the best choice for a ring that is meant to be worn for a lifetime.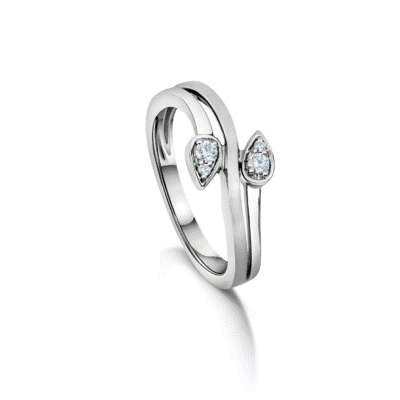 Platinum ranks as the 72nd most abundant element in the Earth's crust. Its mine rate is almost 1/10th of that of gold. Thus, it is considered a very rare metal. Also, gold is far more brittle than platinum, which is why gold rings tend to break or snap. On the other hand, platinum is more malleable than gold, so platinum rings hardly bend. Thus, it is a preferred white metal for diamond engagement rings.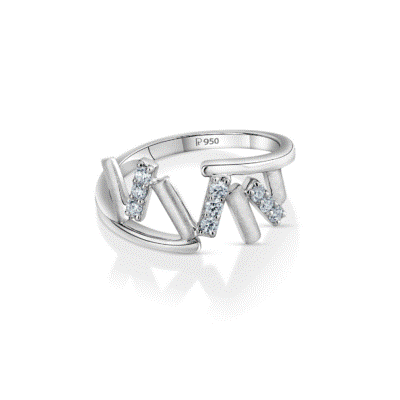 The difference is invaluable if the comparison is between gold and platinum as a choice for diamond engagement rings. Generally, the setting on a platinum engagement ring can bend, but the diamond will remain safe and secure. In addition, platinum rings are 34% denser than their 18-carat gold counterparts, making sure that they do not lose weight upon polishing, unlike gold which loses a layer every time it is polished.
Why should you shop with us?
Our team of experts who are accredited jewellers and designers will ensure the quality of your platinum rings.
We offer lifetime 100% cashback on our premium collection of platinum rings.
Our diamonds are certified by an international LAB.
Our team comprises Gemmologists who are certified by the GIA.
We have a plethora of designs for you to choose from (more than one lakh.)
Our 88 years of experience in the jewellery industry helps us offer a world-class buying experience to our customers.
Conclusion
If you are looking for the best platinum diamond engagement rings, we are here to offer you the best of our collections. So, what is stopping you from adorning your finger with the best of our jewellery? Grab them now!