Know how to Find a Perfect Engagement Ring


Looking for some shopping tips to buy the perfect diamond rings for engagement? Or you want to get the best platinum couple engagement rings. The most important thing is to know the tips before visiting the stores. These tips will help you to find the perfect engagement ring for your partner.
Let us check out the following points to be remembered.
1.  Plan the Budget in Advance
It always makes a hotchpotch situation in the store if you're confused with the budget. The salesperson cannot show you the desired design if you are unable to tell the budget. You may ask for diamond engagement rings or engagement rings platinum. But to get the perfect design, you need to calculate a budget in advance. If you need personalized rings, you should have an idea of the price range of metals and stones.
To get the affordable solitaire diamond engagement rings, visit here.
Once you make the budget for the engagement ring, you need to know the latest fashion design. Especially if you're looking for an engagement ring for her, you need to know the trends to make the ring perfect.
2.  Know the Latest Trends for Engagement Rings
Diamonds are always best for the engagement day. A diamond engagement ring gives a promise of priceless bonding in the new life. So, if you want to choose a solitaire diamond engagement ring, there are plenty of options in the different metal options like yellow gold, rose gold, platinum etc., diamond size, diamond Shapes, etc.
On the other hand, if you're looking for engagement rings in platinum, then you need to know if it is going with his/her dress on the engagement day.
To get a precise idea about the engagement rings, you should have an idea of C-4. What's that? Let us show you.
3.  Follow the 4-C Tip
Whenever you go to buy any expensive jewellery, there are some technical facts you should aware of. This 4C stands for colour, cut, clarity, and carat weight.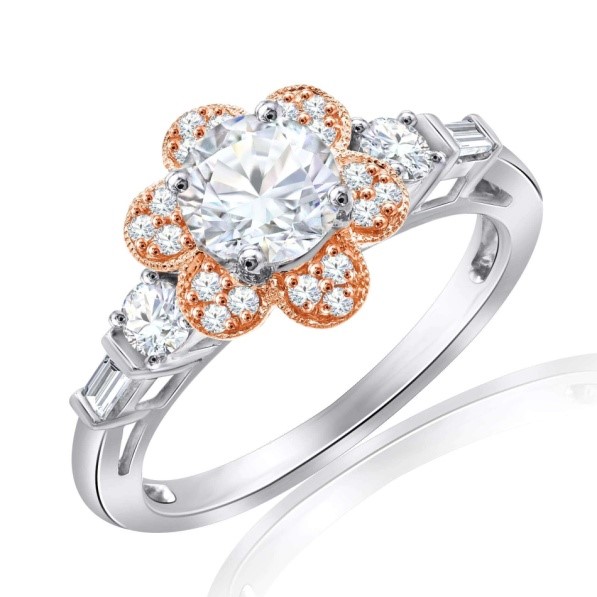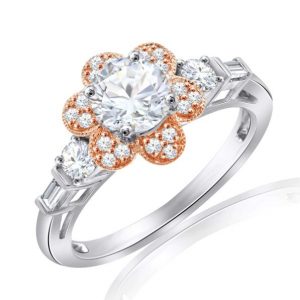 When you want to buy diamond rings for engagement, you need to check diamond colour, its cut to get better sparkling, diamond clarity, and carat weight to understand the stone weight.
Once you're agreed with all these parameters, you need to choose the metal colour as well. If it is a gold band, then there are golden, rose gold, and white gold colour available. You need to check all the authentic documents for both diamond or platinum couple engagement rings.
To check out different diamond engagement rings with different colour, click here.
4.  Select the Engagement Ring Setting
There are different engagement ring settings are available like Bezel, Prong, Halo, Tiffany, and Eternity. All of these settings have different styles and price range.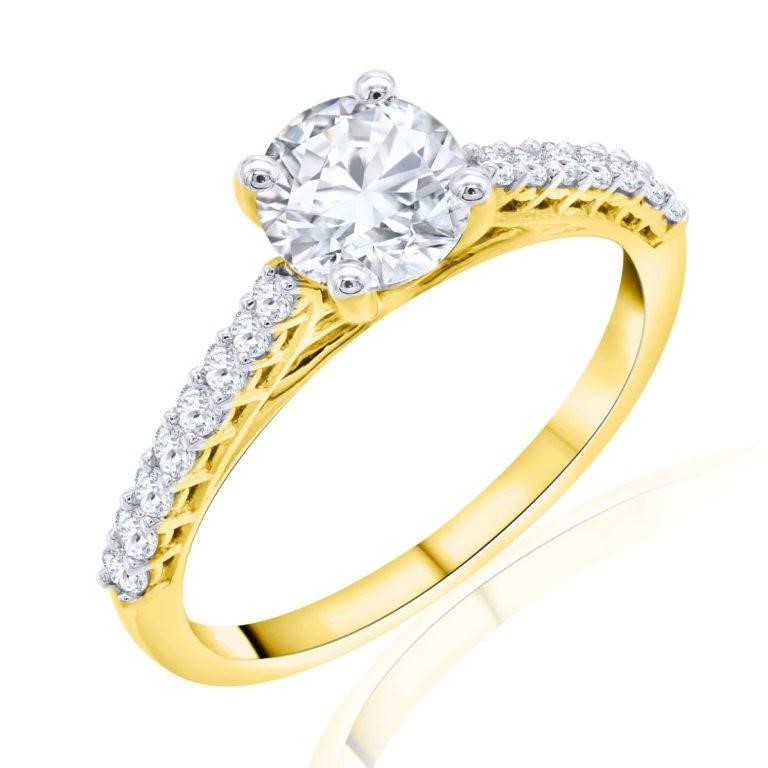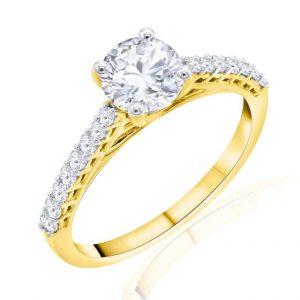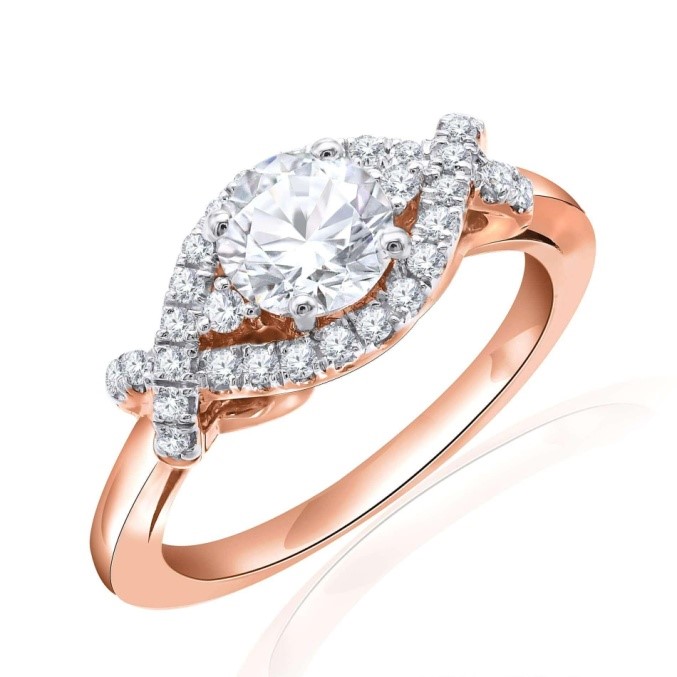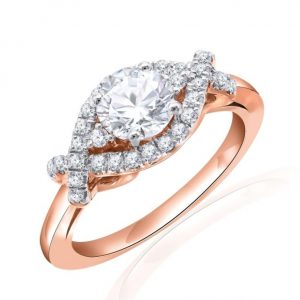 Diamond engagement rings have an extensive range of styles and settings. It is better to finalize some options in your mind before going to the store. When you see different kinds of settings, you'll get confused again. So, planning before buying a solitaire diamond engagement ring, is the best option.
If you're looking for platinum couple engagement rings, then they have simpler style options compared to diamond. You can check some engagement rings platinum here.
5.  Priorities Personal Choice
When you're giving the engagement ring to your partner as a sign of love, they should be excited to see the ring. So, give their choice precedence. If you're buying a diamond engagement ring for her, know her priority between metals and stones, her dress colour and style and let the ring complement her.
Similarly, when you're going to buy diamond engagement rings for men, think what he likes. There are plenty of diamond rings for engagement for men available here.
Summary
In this article, we covered some important tips we need to remember while buying an engagement ring. In short, if you want to buy a perfect engagement ring, you cannot do it at the last minute. You need to plan to get the best jewellery for one of the biggest days in your life.