How To Choose The Right Rakhi Jewelry Gift For Your Sister?
When you grow up with your sister, you have lovely and hilarious memories with her. No matter how much you fight with a sister, Raksha Bandhan has always been special day for both of you.
Do not forget to tell her how important she is to you and gift her jewelry that matches her persona.
Here are the eight best jewelry gifts for your sister that would melt her heart.
White Gold Diamond Pendant for Women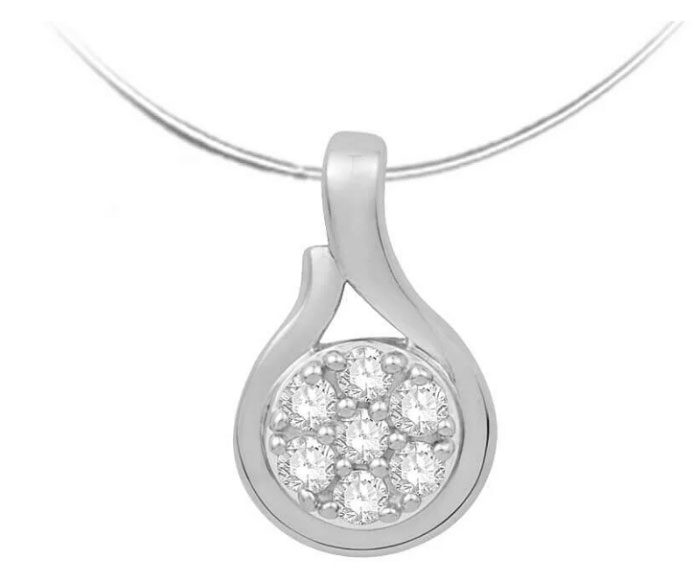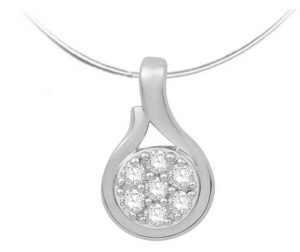 Diamond Pendant for Women JEU1985W
Women are fond of diamonds, and your sister is not an exception. If you have a trendy sister who loves having various collections of pendants and jewelry, this diamond pendant for women is the best choice to gift your sister on the auspicious occasion.
With white gold as base metal and seven diamonds in the middle, it offers a trendy look to the pendant. Since it is lightweight (0.77 grams) and has a unique design, she can wear it every day in the workplace.
Alphabet Initial Diamond Pendant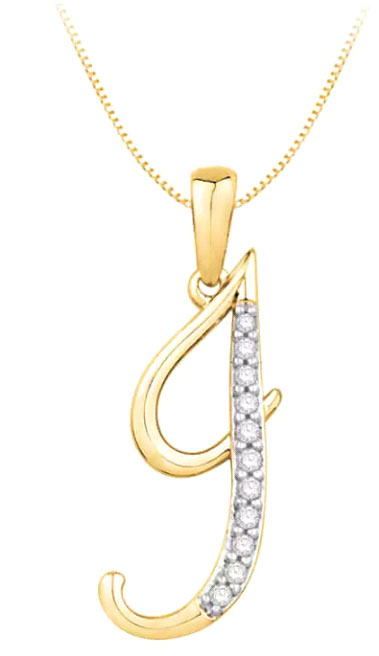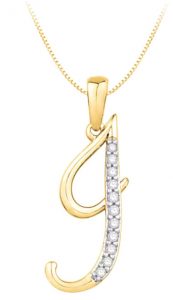 I Initial Diamond Pendant for Women DEI1494
Are you searching for a personalized Rakhi gift for your sister? You can gift her this alphabet initial diamond pendant is the best one. The pendant carries her name's initials, which she would keep close to her heart.
It is an ideal piece of diamond pendant for office wear with a gold base embedded with eleven small diamonds (0.007ct) and lightweight (1.19 grams)
Flawless Platinum Earring for Women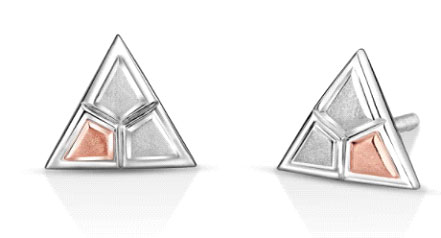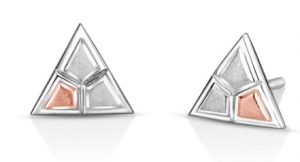 Flawless Platinum Earring for Women 20PTEEE13
Do you want to gift something unique to your sister on this Rakhi? Well, you can always go for platinum diamond earrings. This impressive diamond earrings design is light (3.45 grams) to carry for the entire day. Moreover, the small and unique design is the best earrings for office wear.
Diamond Earrings for Women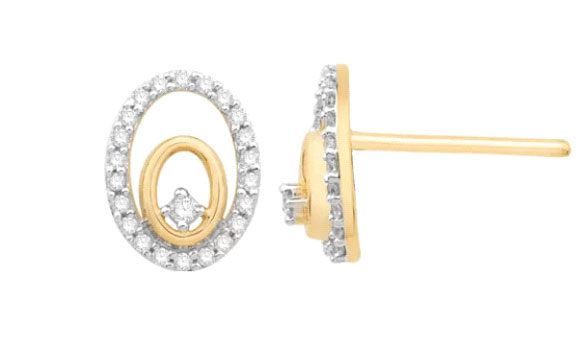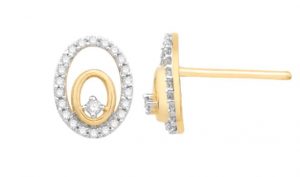 Diamond Earring for Women IME101YR                                   
If your sister is a diamond lover and loves wearing some stylish and unique pieces in diamond, these fancy diamond earrings are the best Rakhi gift for her.
Embedded with 46 diamonds, this gold diamond earrings are superlight (2.006 grams) this pair of diamond earrings are the best earrings for girls.
Diamond Studded Platinum Bracelet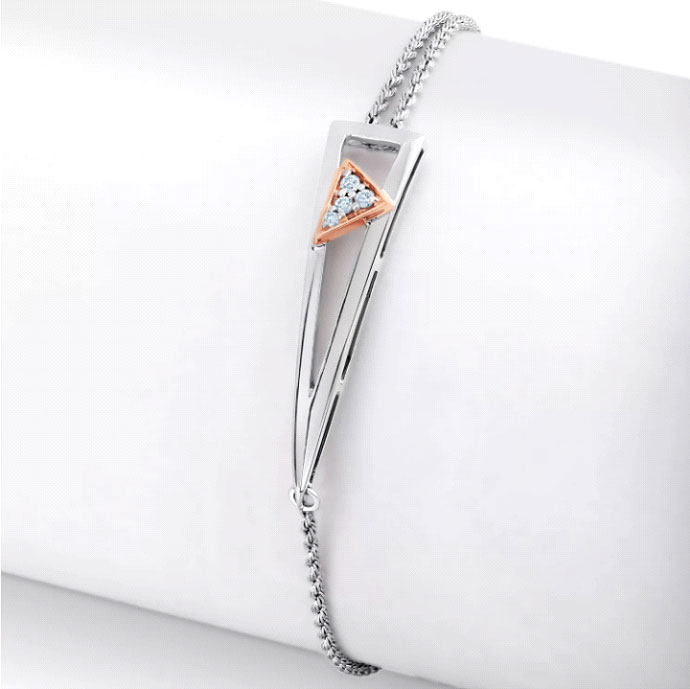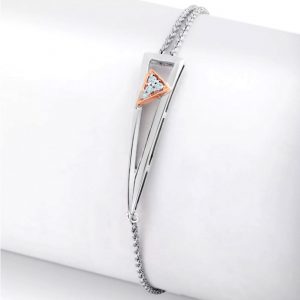 Impressive Platinum Bracelet for Women 20PTEBB07
If you are looking for an everyday wear, this diamond bracelet is the best choice to gift your sister on this Rakhi. The unique design of the diamond-studded platinum bracelet for women is sure to mesmerize everyone.
Besides, its lightweight (6.338 grams and 0.06ct diamonds) makes the bracelet every day wear even in the professional workplace.
Dazzling Gold Bangles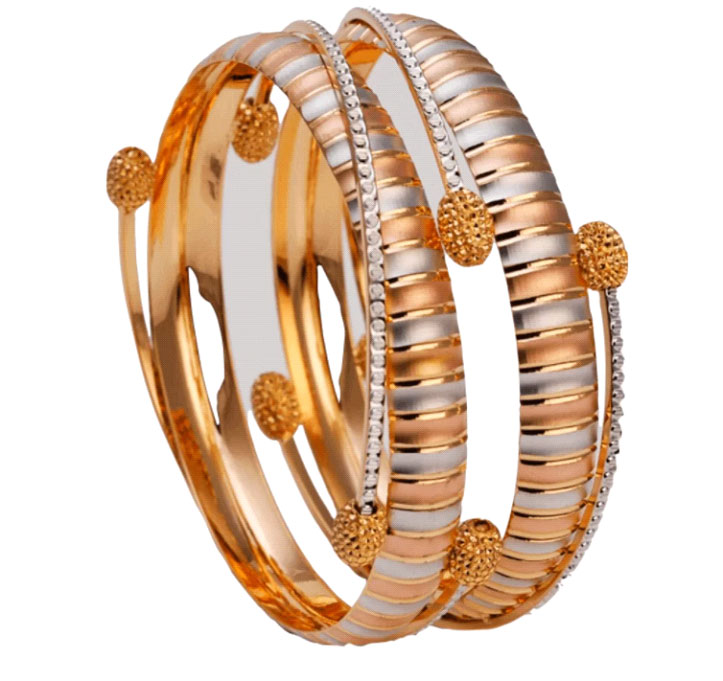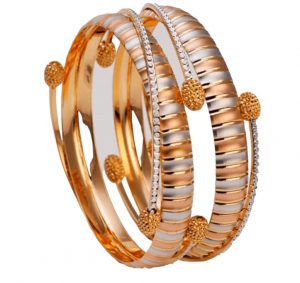 Dazzling Gold Bangles for Women A101451
Are you looking for unique gift this Rakhi to your beloved sister? Why not opt for a pair of gold bangles? This pair of gold bangles for women is unique in both color and design.
With a combination of rose gold, platinum, and diamond studying, it offers a unique look. Weighing 50.25 grams, it is not suitable for everyday use.
Gorgeous Platinum Ring
Diamond Ring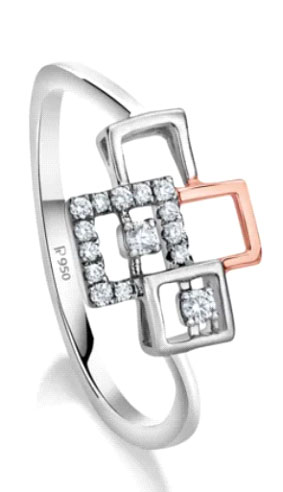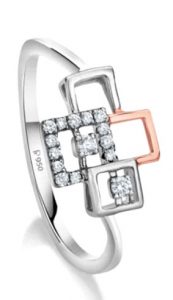 Gorgeous Platinum Ring for Women 20PTLBU41                                                                                                                                                 
If you want to gift daily wear jewelry to your beloved sister, platinum rings are the best choice. This ring design comes with a combination of rose gold color with several diamonds studded on it.
The unique square shape of the ring offers a trendy look. Moreover, the lightweight design of the ring (2.53 grams with 0.091ct diamonds) makes it one of the best platinum rings for the professional.
You can also buy your favorite platinum rings online from Gandaram Jewelers.
Casual Diamond Ring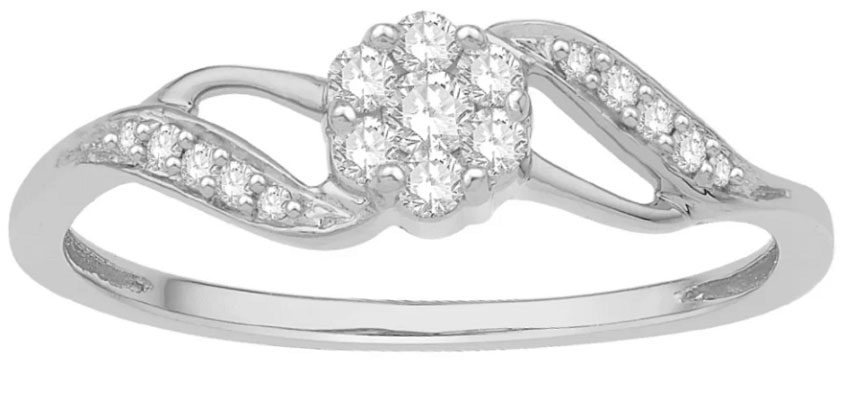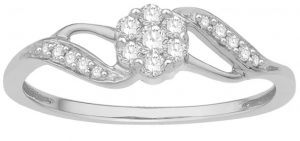 Gorgeous Casual Diamond Rings for Women JFG1812W
With white gold as the base metal, this round-shaped diamond ring consists of seven diamonds (0.15ct). The ultra-lightweight of the ring (1.83) makes it everyday wear.