The piece of jewelry that the bride wears on her D-day comes as a special blessing. The piece of jewelry, whether passed from her paternal or maternal grandparents or even from her mother's jewelry box, bridal jewelry remains timeless and royal forever. If you are also a lover of antique jewelry and want to opt for online jewelry shopping, you can scroll down to check out these breath-taking and royal diamond jewelry designs.
Messy solitaire necklace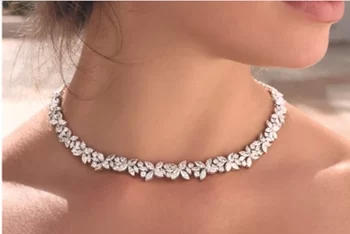 Made from finely cut diamonds, the captivating bridal jewelry set is an excellent choice for every dazzling bride. While shopping at Gandaram, you can opt for purchasing diamond jewelry online.
Polki jewelry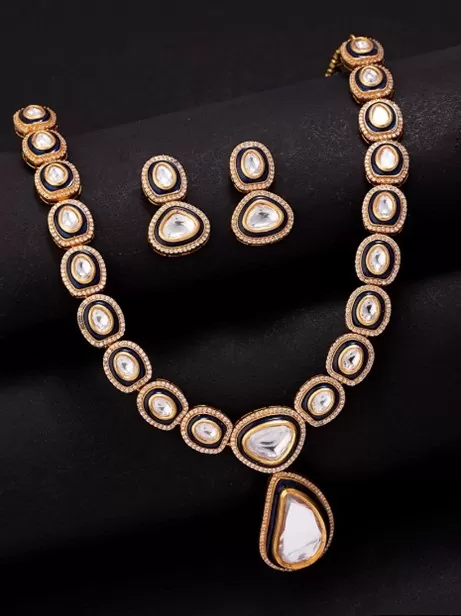 Made with gold foil, Polki jewelry often contains uncut diamonds that reflect light beautifully. It is more expensive than Kundan jewelry; the Polki sets are rich in gold and have better diamond quality. Since the jewelry weighs heavier, it is one of the most preferred and loved diamond jewelry for women for their wedding day.
Meenakari jewelry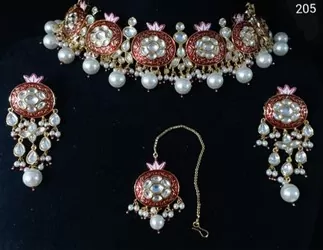 The Meenakari jewelry is a Persian art of painting the surfaces of metals, preferably gold with colors. Adorned with intricate designs and patterns combined with precious stones such as diamonds, it is an excellent choice for wedding diamond jewelry.
Chocker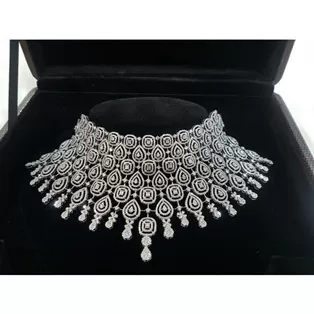 The chocker gained popularity in the Western world in the last couple of years. However, today it became one of the most common and preferred Indian brides on their wedding day. If you are looking for something royal and timeless piece to wear on your D-day, choose the one embedded with precious stones such as ruby, emeralds, and diamonds. If you want to buy a diamond necklace online, you can easily book your choice of necklace at Gandaram Jewellers' website.
Diamond and gemstone engagement ring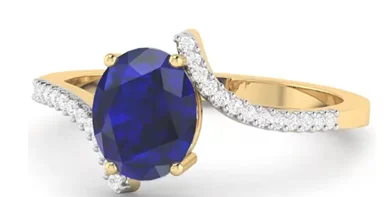 Although not widespread, some people prefer including their birthstones in their wedding rings. It is a unique way to add personality to an item that would stay on your skin forever. Besides, the gemstone in the diamond engagement ring adds an exclusive and customized feel to the wedding ring.
Couple engagement rings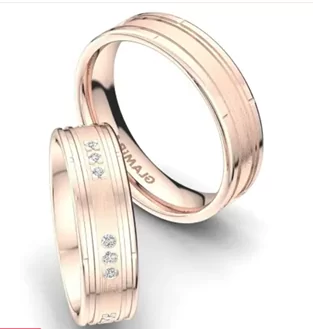 Are you fond of band-style wedding rings? If yes, you can never let your eyes off the set. Made with rose gold, the sober tone of the couple engagement ring suits both men and women. The rings consist of a wide metal, and the one for women consists of series of diamonds studded in it.
Designer diamond bracelets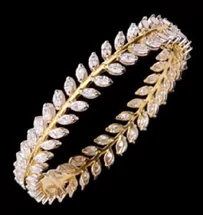 The bracelet has a heavenly look. It is one of those designs that you often find in a magazine and offers a celebrity look. Studded with multiple diamonds in the pattern of a leaf, the designer piece gets amazingly reflected in the bracelet and offers you a royal and timeless look. You can easily buy diamond bracelets women online at Gandaram Jewellers.
Why Us?
At Gandaram Jewellers, we offer all our customers authentic styled wedding jewelry with genuine certificates. We have a comprehensive collection of gold and platinum jewelry studded with diamonds and other precious stones that would give you a royal and timeless look. You can also buy online diamond jewelry and pay a visit to our physical store.